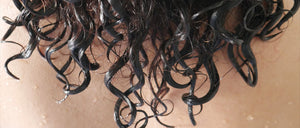 Enhancing Beauty to stand up and stand out through eco-friendly products and premium quality hair extensions!
Hair Extensions, Hair Products & More
Untourage Beauty Luxury Hair Extensions, sourced and harvested in it's raw state, with the cuticle intact, unprocessed and aligned in the same direction. Our Extensions come in various textures to enhance volume, length and color.
Untourage Beauty
Untourage Beauty takes pride in its earth conscious ingredients, providing cruelty, sulfate, paraben-free hair care products, plant-fiber magnetic lash wear and raw hair extensions. It's our top priority to provide quality products.